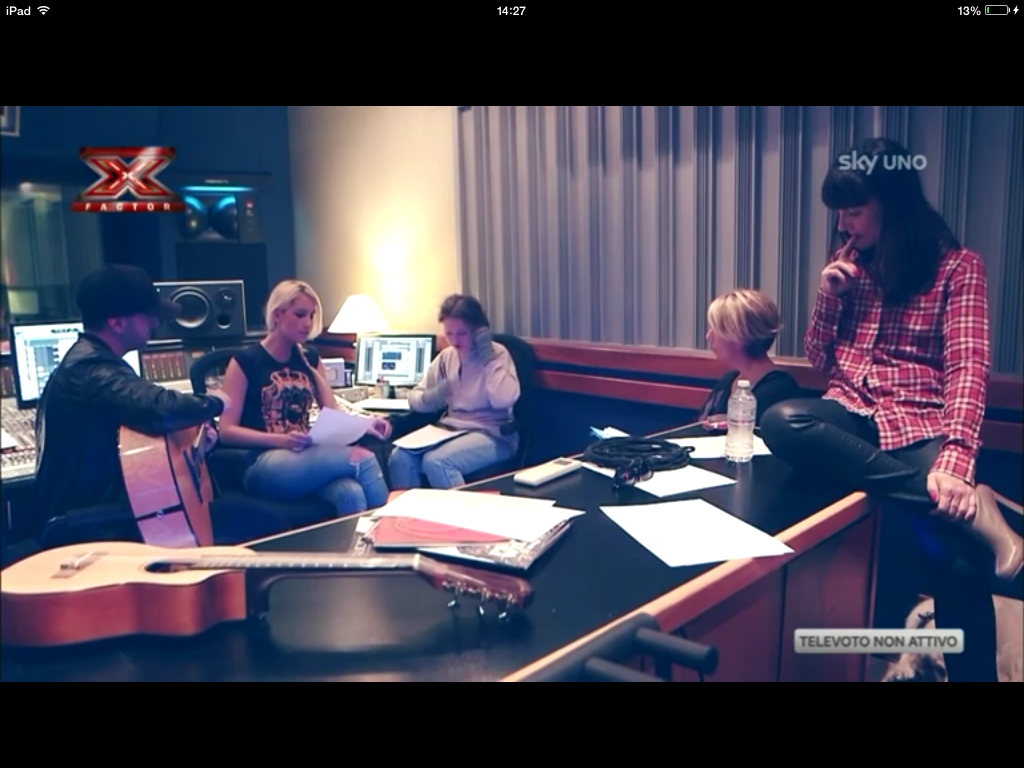 Michelle Lily appears on XFACTOR 8's semifinale in the studio with Ilaria & Vittoria Cabello
Having worked along-side Ilaria for the lyrics of her track "My Name" and with Lorenzo Fragola (the XFactor 8 winner) for the lyrics of his double platinum single "The Reason Why", Michelle Lily appears on the episode of Xfactor 8 's semifinale, hard at work behind the scenes in the studio along-side Ilaria and Vittoria Cabello.
Avendo lavorato insieme ad Ilaria per i testi del suo brano "My Name" & con Lorenzo Fragola (il vincitore) per i testi del suo brano "The Reason Why" Michelle Lily appare nel episodio del semifinale di XFACTOR 8 insieme ad Ilaria e Vittoria Cabello al lavoro sul brano! Check it out!