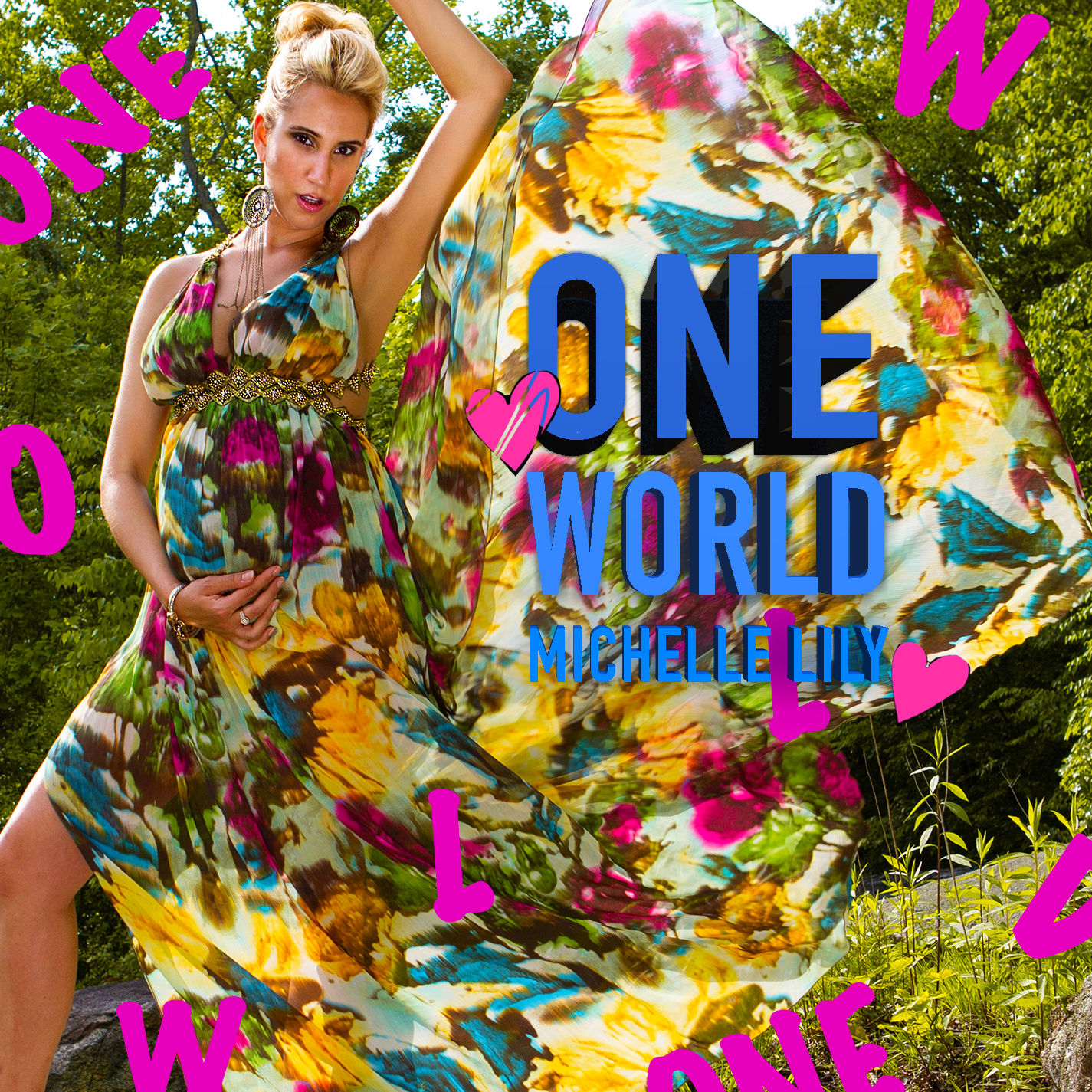 New Single & Official Video "ONE WORLD" Out NOW!
Out NOW – "One World" Michelle Lily's new single!
"One World" was written just shortly after Michelle Lily's move from Milan, Italy back to her hometown roots of New York City. She struggled to find her way as both worlds were so different. On the same planet, yet spread between a vast ocean, she wished that her two worlds could collide and ultimately be united in order to feel truly welcome and at home. 
Half way through writing the track, Michelle turned on the TV and was distraught to find out about the shooting at Pulse, a gay nightclub in Orlando, Florida. With one too many shootings going on and way too much hate in the world, Michelle finished writing the lyrics of the song. She opened her heart to the pen and allowed her thoughts to fill the page. 
One world is an ANTI-VIOLENCE & ANTI-WAR song. She promotes love, togetherness and unity as an answer to the problem. It's simple: Help one another and we shall all be united. With unity, good will prevail and evil with fail. 
STREAM IT NOW!
https://open.spotify.com/album/4wPsRLvTysDVB5toNaZm6h?si=-HQDenl1SVOziWWsIE53wQ
https://pandora.app.link/KiXELmChKfb
https://music.apple.com/us/album/one-world-single/1394098207