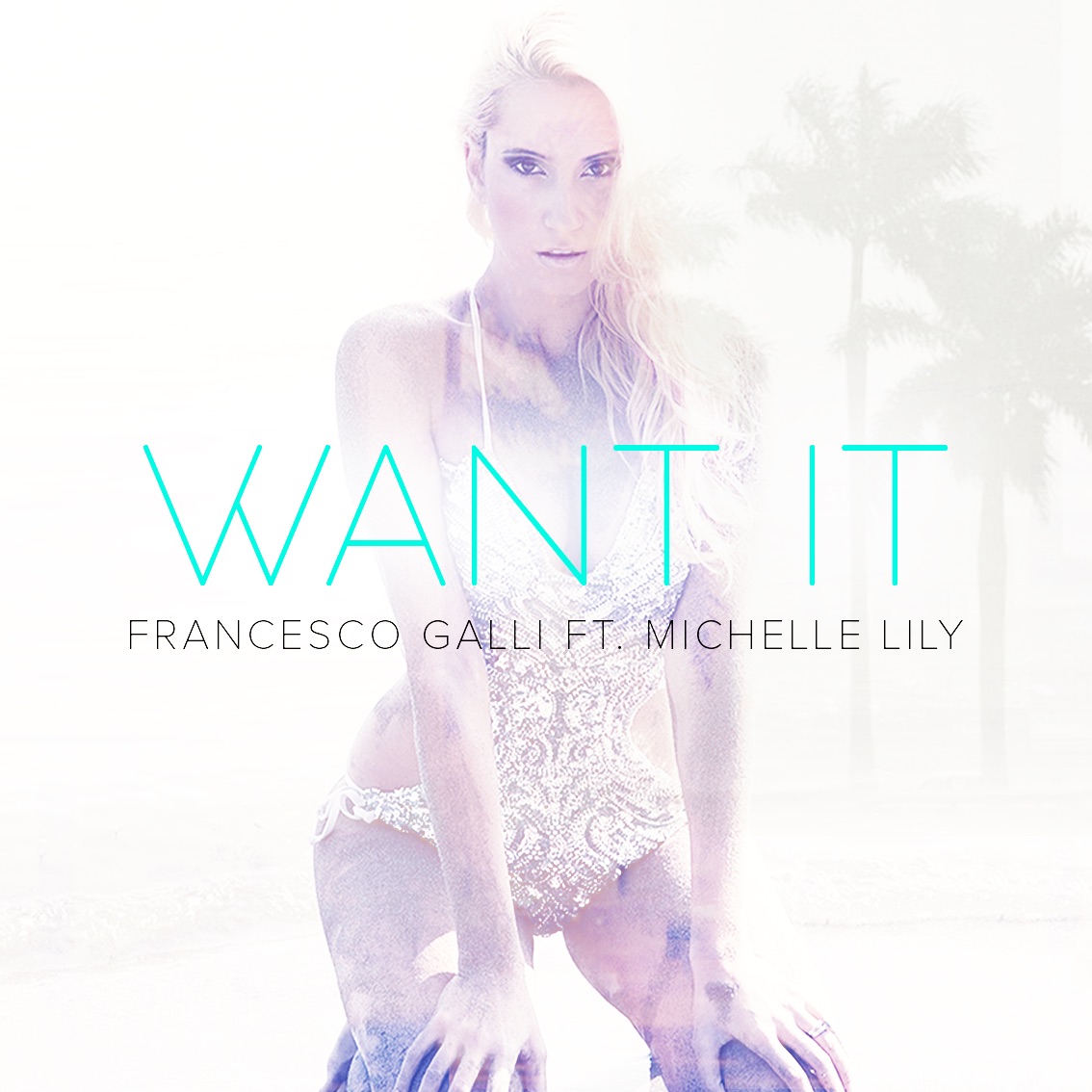 "Want it" Francesco Galli feat. Michelle Lily – Available on iTunes and all digital stores!
Want It – Francesco Galli feat. Michelle Lily – is getting a lot of attention this summer! It's bound to be a summer hit! This fusion of deep house, soul and rap is exactly what the clubs, radios, and tv's want to hear, and they're giving it to them!
Francesco Galli presenta "Want It", una produzione "Commercial-Deep" nata dalla collaborazione con la famosa cantante americana Michelle Lily.
Migliaia di fan la seguono con grande entusiasmo sui suoi social e attendono con trepidazione l'uscita del suo nuovo progetto.
Un pezzo dal sound accattivante, solare, di grande impatto, prodotto da Francesco Galli che apre un nuovo, importante capitolo della sua carriera.
Pronto a conquistare le radio e il grande pubblico grazie alla sua melodia immediata e al suo ritmo coinvolgente, "Want It" è una e vera propria bomba dance alla quale è impossibile resistere, un
brano che siamo sicuri sarà tra i più ballati dei prossimi mesi!
Want it è il primo inedito di Francesco Galli e Michelle Lilly il duo Italo Americano uscito con "label mate" Beatsound ( www.beatsound.it ) e Do not Records.
STREAM HERE!
https://open.spotify.com/album/6vYLuqWqdhU21Tjxh63wqT?si=Y9_DLmxAQUG8mUeVtqk7Mw